Digital toolkit
For your clinic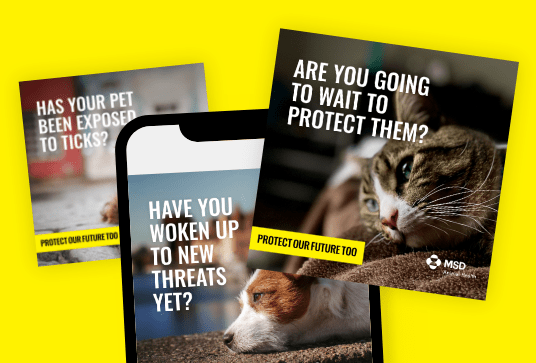 Raise awareness, one pet OWNER at a time
Here you will find many useful tools to engage and convince pet owners about the threats of rising temperatures, the need for continuous parasite protection & the importance of regular visits to the veterinarian.
Follow these steps

Discover the assets
Download the pack that fits best your own needs.

Make it your own
Edit the captions, as needed following our recommended text located below each image.

Post in your social media
Post the assets you prefer with a clear call to action and do not forget to tag those with: #ProtectOurFutureToo
Digital Assets
With these actionable materials you can encourage good practices and raise awareness around the issue of rising temperatures, the threat of parasites and vector borne diseases and how those impact the wellbeing of pets.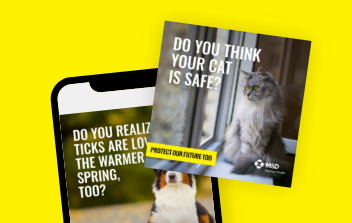 Pack protection
A bundle of assets focused on sharing basic information around parasites and their effect on pet health. It includes advice on how to avoid these threats and the importance of visiting the veterinarian regularly.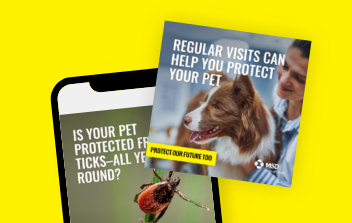 Pack reminder
A bundle of assets focused on emphasizing the importance of continuous parasite protection to prevent vector-borne diseases and potentiate the role of the veterinarian as the answer for pet owners.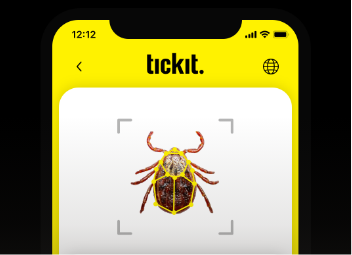 What tick is that?
Identify ticks and help researchers monitor tick distribution and activity.